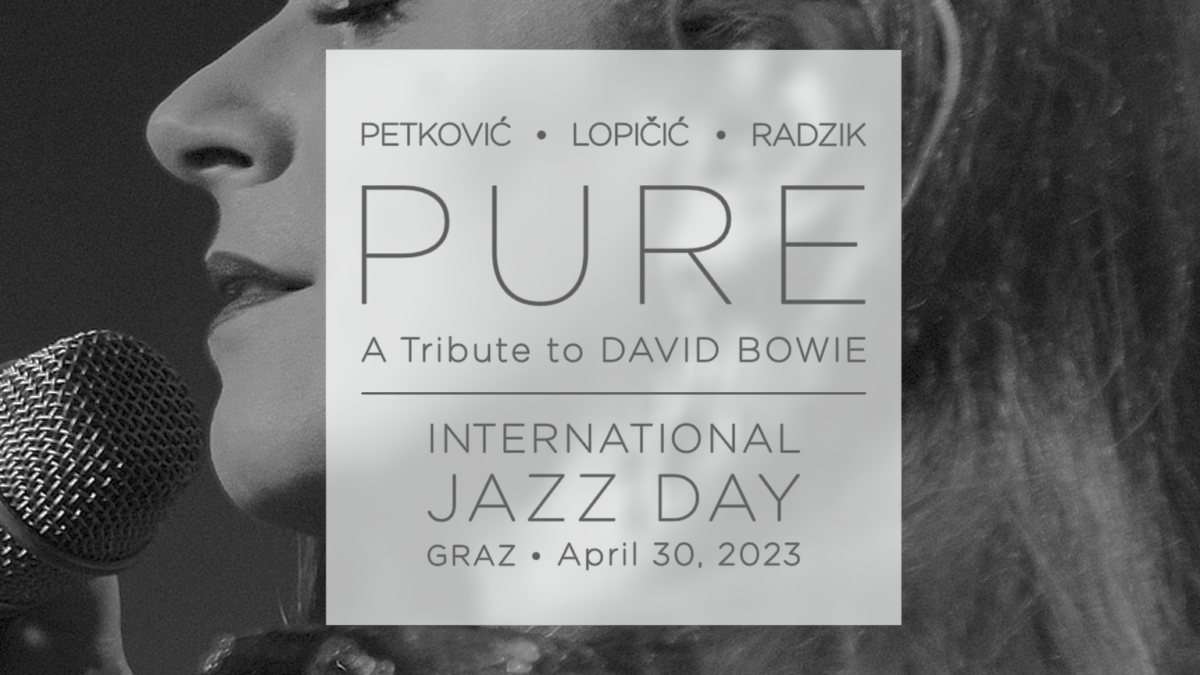 PURE LIVE: A Tribute to David Bowie to perform at International Jazz Day on April 30th in Graz
To celebrate the conclusion of our amazing FOREVER AND A DAY tour, this music video captures the raw energy and evocative ambience of our live show at SCHAUSPIELHAUS GRAZ Graz in December 2022.
Featuring songs from my 2018 album 3SECRETS, brought to live with unparalleled verve by my band of amazing jazz artists from Serbia. This video is a special treat for all of you who showed up – as well as those that couldn't make it.
Vesna Petković (Vocals) | Sava Miletic (Piano) | Luka Ignjatovic (Saxophone) | Milan Nikolic (Bass) | Pedja Milutinovic (drums)