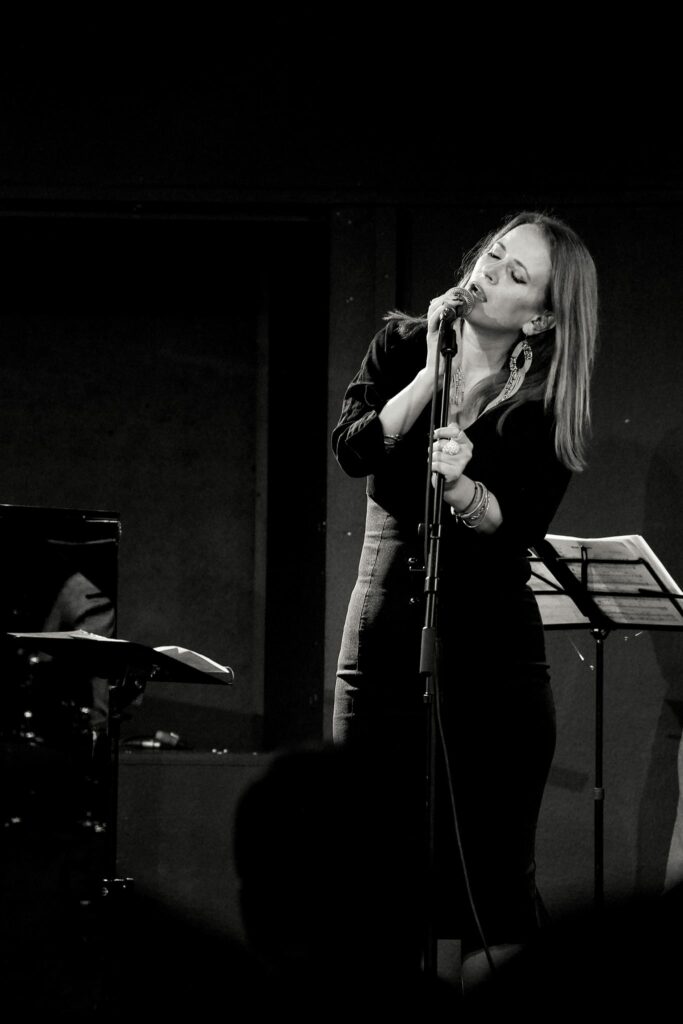 VESNA PETKOVIĆ
Born in Niš (Serbia) in 1974, Vesna is a singer specializing in jazz, contemporary jazz, and Balkan music.
After finishing a classical music education in her home town she studied jazz singing at the University of Music and Performing Arts in Graz and graduated with a Master Degree in 2003, obtaining first-class honors and the federal "Appreciation Award in recognition of outstanding cultural contribution" handed over by the Austrian minister for Culture.
Vesna Petković is well-established as a versatile singer with astounding skills and impeccable taste, always energetic and innovative. In her own compositions and arrangements, Vesna is connecting traditional Balkan music with contemporary jazz, which can be heard on her albums: "A New One" (ZamaRecordings), and 3 Secrets (Soutchordrecords).
On her last concept album PURE (Tonladen), she reinterprets the music of David Bowie and adds her own unique touch.
Since 2009, Vesna Petković has been the conductor and leader of the multicultural women's choir "Sosamma" (Omega) and the founder and organizer of the music festival "Pangea" from 2013-2016 in Graz.
She has worked in several theater productions such as the Schauspielhaus Graz, Ensemble Theater Wien, and Next Liberty Graz. Since 2013, she has been working as a lecturer at the Faculty of Music in Belgrade, Serbia, where she teaches jazz singing.
In 2022, she received the "Frauenpreis" from the city of Graz, Austria, for her outstanding engagement in promoting women, diversity, and culture.